Cooking Thyme With Tristan: Godfather's Goulash
Sometimes the Godfather himself does you a favor…
WHAT YOU WILL NEED
1 pound ground beef
2 cans of tomato sauce
1 can of corn
2 tomatoes – cut anyway you would prefer 1 red pepper – cut anyway you would prefer 1 box rigatoni
2 tsp of Italian seasoning
2 tsp red pepper flakes
2 tsp oregano
2 tsp thyme
1 tsp onion powder
1/2 cup fresh parmesan
Salt and pepper to taste
THE BEEF
Mix into 1 tsp of all the seasonings above as the beef cooks. Once the beef is slightly overdone, add the cut veggies into and let simmer.
THE NOODLES
Cook those babies but not too much!
THE GOULASH MIX
Mix the beef, the noodles and all the other ingredients in a sizable soup pot. Let it come to a boil to unlock the flavors and then let it rest!
Serve hot with a little paremsan on top and enjoy!
If you don't enjoy it, I will have to answer to the Godfather… so…
Until next time… (maybe)…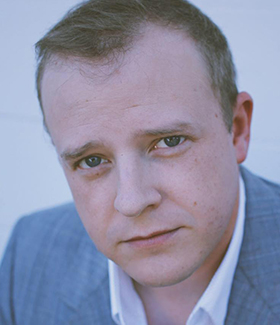 Tristan Layne Tapscott has been dubbed the "Quad Cities' P.T. Barnum" and although the person who initially said it meant it as an insult, he happily accepts the title.