Cooking Thyme With Tristan: My Mom's Meatloaf
Ma! The meatloaf!
WHAT YOU WILL NEED:
1 1/2 lbs ground sirloin (or ground beef)
1/2 a large onion or full small onion
2 cups oatmeal
2 eggs
2/3 cup of ketchup (most of it in mixture, some on top)
Salt/pepper and RED PEPPER FLAKES to taste
WHAT YOU NEED TO DO:
Preheat oven to 400'F
Chop onion
Combine all ingredients in a bowl
Use hands to mash/mix it up
Put mixture into a loaf pan
Top with a layer of ketchup
Cook 40-45 minutes
Ready to dig in! Add whatever sides you like best!
I highly recommend watching Wedding Crashers while you eat this delicious meatloaf!
Until next time…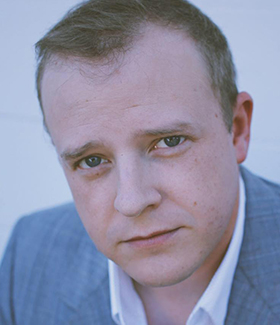 Tristan Layne Tapscott has been dubbed the "Quad Cities' P.T. Barnum" and although the person who initially said it meant it as an insult, he happily accepts the title.